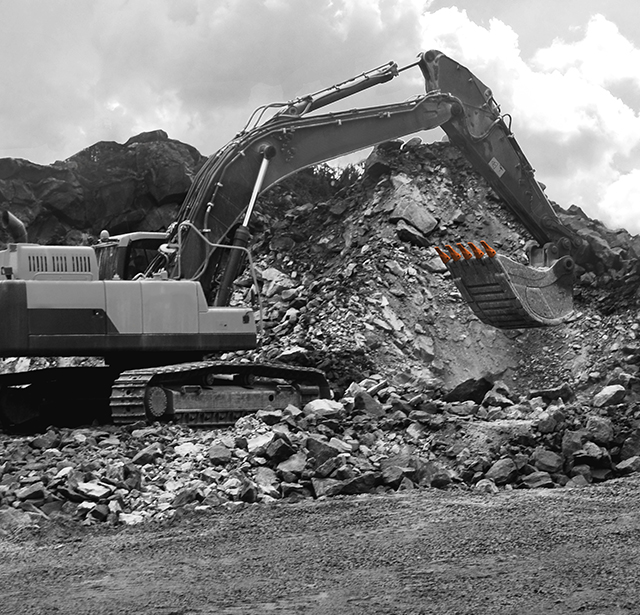 Lower maintenance
costs and maximum
operation time
C-REX is a high performing system solution that delivers significantly lower operating costs. To achieve this, we have maximized the length of the teeth, proportion of wear material and reinforced the adapters.
Sustainability for quarry and construction
C-REX is made out of quality Swedish steel and is available for excavators and wheel loaders between 10-55 ton working at construction sites or in quarries. No matter what machine or application you operate in, you can rely on an endurable user-friendly wear part system with extended lifetime. Thanks to a unique mechanical lock, changing teeth will always be safe and quick.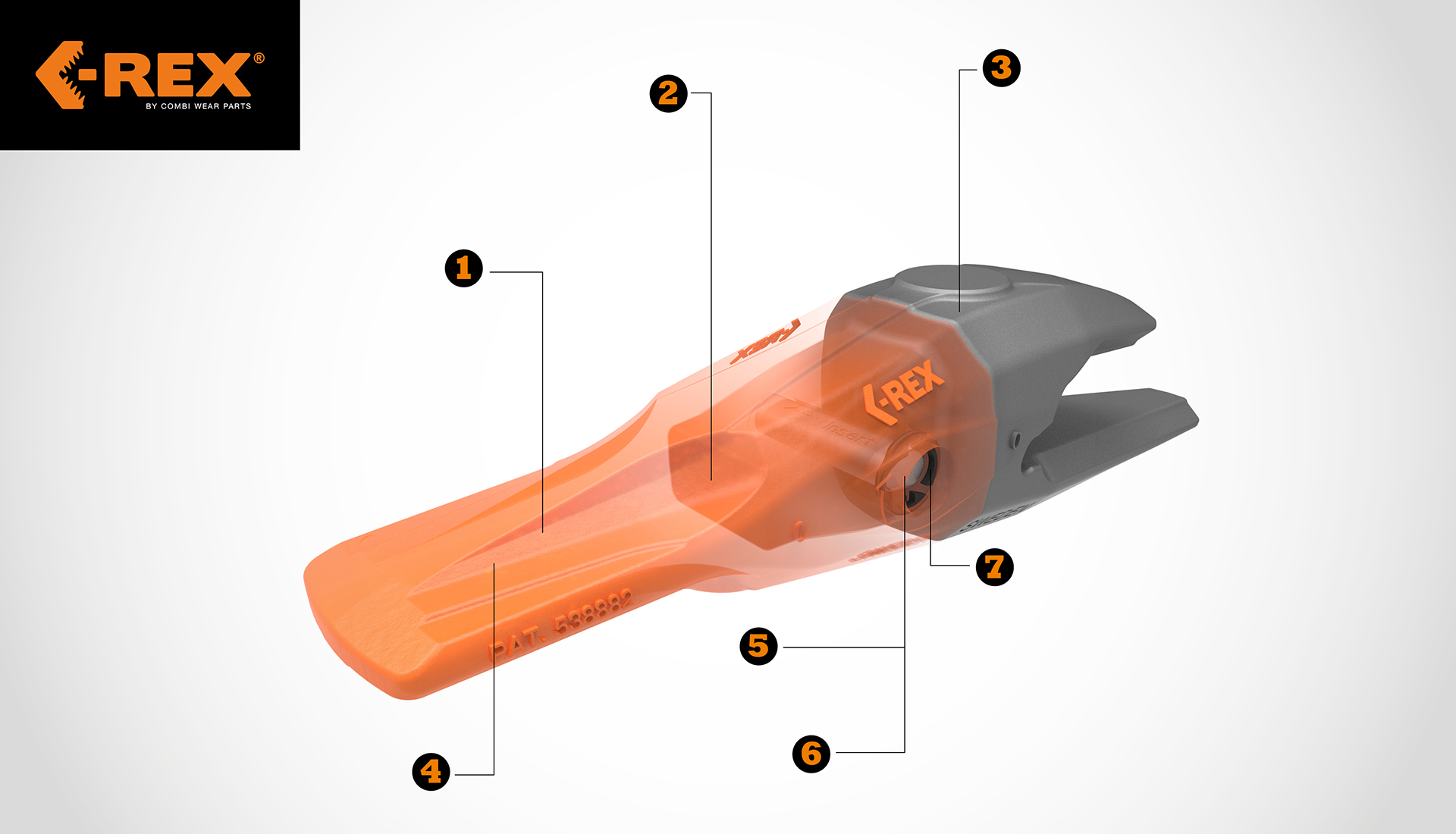 THE SUPREME SOLUTION
1. SELF SHARPENING AND LARGE AMOUNT OF WEAR MATERIAL
Ensures good penetration, which brings lower fuel consumption and less stress on the machine.
2. PRECISE FIT WITH LARGE CONTACT SURFACES
Extended life time and more teeth per adapter, which leads to lower maintenance costs.
3. STRONG AND RELIABLE ADAPTER
Extended operation time, which leads to lower maintenance costs.
4. SWEDISH STEEL
A seal of quality and guarantees a responsible total solution with minimal environmental impact.
5. REUSABLE AND STRONG LOCKING PIN
Reduced costs for locks.
6. MECHANICAL LOCK
For user friendly, safe and quick tooth replacement.
7. INTEGRATED LOCKING RING
User friendly, strong and reliable locking function.